Alexander Brattell is an artist, commercial photographer and educator based on the South East coast of England. His hand made silver gelatin prints exploring states of mind and perception continue a psychological reportage that forms a continuous thread through his career. Working in series rather than by subject matter, his portfolios of prints are the source material for exhibitions and sales of artist proofs and small editions.
He also works to commission, currently almost exclusively in the arts. He photographs for artists, craftspeople, performers, curators and producers producing visual resources for publicity, publications, applications and reports. He has previous extensive experience in the design and hospitality industries photographing people, residential and commercial interiors, food and products. He has been commissioned by and has had his work appear in many well known publications, from The Sunday Telegraph to GQ, from Skin Two to Tandoori Magazine.
Since 1996 Brattell has been a visiting lecturer in photography and involved in numerous community projects, working with universities, colleges, galleries and organisations using photography to enable voice.
"I document the sensation of seeing, fixing moments of heightened awareness in a search for resonance beyond subject matter. My photography is a personal animism preoccupied with shapes of thought and the revelatory nature of peripheral vision. It is the recognition of an alphabet of sensation that lies beneath the threshold of language.
A spirit of place often emerges from the work, but at its core is the impulse to articulate the nature of experience and maintain contact with the miraculous within the mundane.
I continue to work in a traditional way, printing my own images in a darkroom. This transmission of light, the analogue journey via the latent image to the final print, remains for me the most effective simulacrum."
For galleries of work please visit www.zetetic.co.uk
(a legacy site currently being rebuilt and updated).
curriculum vitae
Alexander-Brattell-CV-09-2023

BW-article-03-2022-web

Black+White Photography Magazine issue 262, Winter/Spring 2022.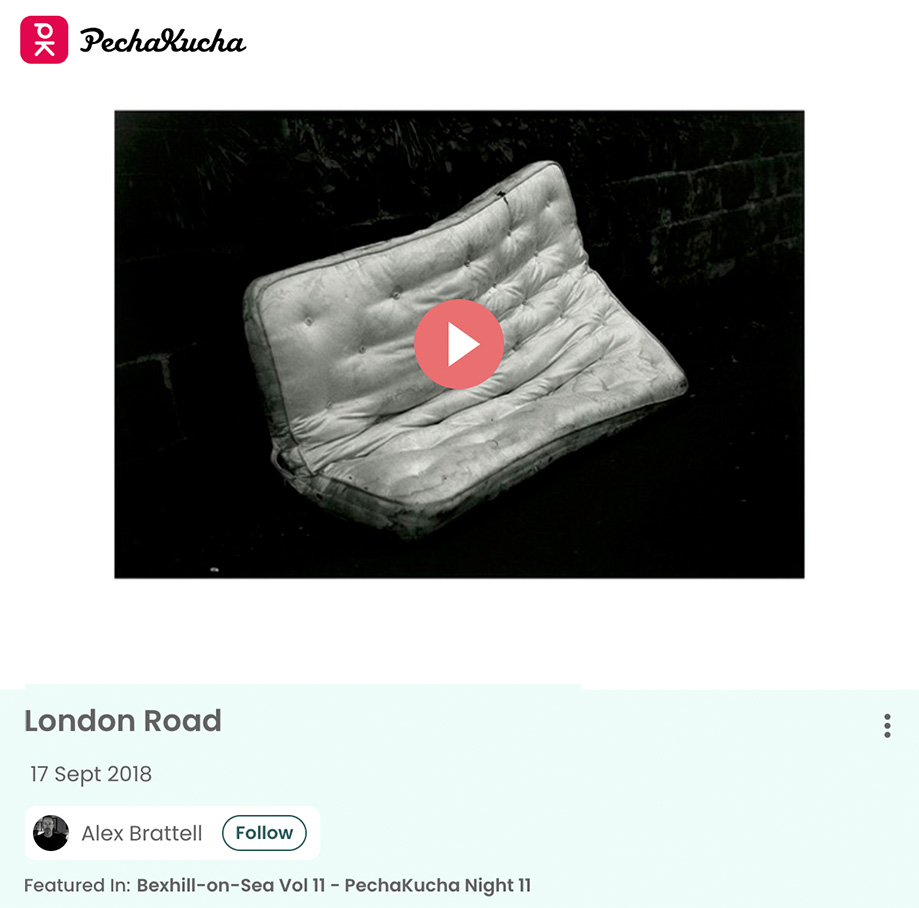 PechaKucha, De La Warr Pavilion, Bexhill-on-Sea.
©Alexander Brattell 2023.